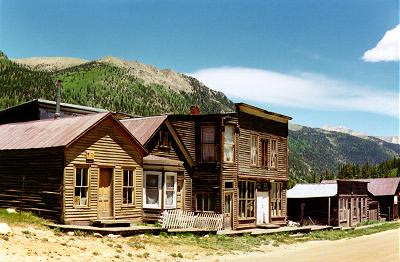 It seems to me that those songs that have been any good, I have nothing much to do with the writing of them. The words have just crawled down my sleeve and came out on the page. ~Joan Baez
I have a great appreciation for song writers/poets. When Joan says "the words crawled down my sleeve and came out on the page" I can really understand that. Has that ever happened to you? There you are just writing, not editing at all and then later, sometimes much later you read your work and say "wow, did I write that?" it seems almost magical how the words came together. It might be one sentence in five pages of work, but that one sentence is so good you almost can't believe you wrote it.
The last few days I have been on vacation with my sister and her husband seeing the sites of Colorado and doing a lot of relaxing. So much relaxing that I haven't done any posting or writing, not any in three days. I must admit it felt freeing not to write, but my mind was always working storing little bits of information away for those times when I need inspiration. We visited three different hot springs, a ghost town, the sand dunes, Estes Park, Breckenridge, Royal Gorge and so many more sites we were having problems remembering everything we did over the last week. Thanks to Matt, I'll have photos as soon as he gets back to the East Coast. Today,think about the times that the words came easy to you. What state of mind were you in…can you recreate that time and write today as if the words are crawling down your sleeve. Now get back to work!
Lovingly and well rested,
The Writing Nag
(Visited 16 times, 1 visits today)