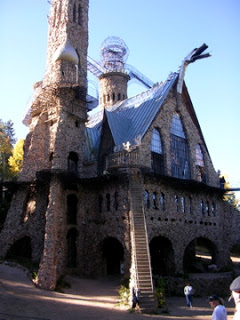 How vain it is to sit down to write when you have not stood up to live. ~Henry David Thoreau
When I'm feeling the least bit of doubt about continuing on a path of creativity I think about Bishop Castle. This castle located in south central Colorado is one man's dream to build a medieval castle by hand. When I asked my husband, how is this possible? it's pretty amazing up close he said simply "stone by stone".
Sometimes we get so overwhelmed with the grand plan of our goal we can completely stop working.
More info about Bishop Castle.
Today, write about what you could do creatively if time and money were not an issue. Take your ultimate goal and break it into very small doable steps, stone by stone. Now get back to work!
Lovingly,
The Writing Nag
(Visited 26 times, 1 visits today)