"At Christmas I no more desire a rose
Than wish a snow in May's new-fangled mirth;
But like of each thing that in season grows."
William Shakespeare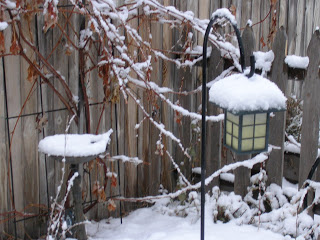 So what Shakespeare is really saying is he's dreaming of a white Christmas? I don't know if we will have one here. With four days of snow and bitterly cold temperatures the city has been slowed down to a crawl…but today the sky is blue, the sun is shining and warmer temperatures are on the way.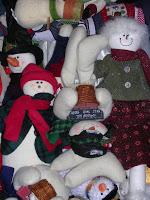 I also like what each season brings. I want snow at Christmas time and tulips and daffodils in the spring. With the extra time off this week the Christmas tree went up decorated with tiny white light and my snow-people came out of hiding. Today I will decorate the tree and maybe it will feel more like the holidays.
Last year at this time I was writing about celebrating your successes based on this quote by Wodehouse. I think its something we often forget to do.
Success comes to a writer, as a rule, so gradually that it is always something of a shock to him to look back and realize the heights to which he has climbed.
P. G. Wodehouse
Why is it so easy to celebrate a friends success but when it comes to our successes over the year we tend to dismiss them. It is the consistent small successes in our quest that we should celebrate. Don't wait for the published book, celebrate today!
Today, take time to write down all of your successes over the year. Maybe you finished a story you have been struggling with for months, or you got a poem published, or you showed up for every meeting of your new critique group. Maybe you achieved your writing goals this year or maybe your successes are all personal. It's so easy to talk negatively to yourself about what you haven't achieved…today is a day for celebrating what you have!
Now get back to work!
Lovingly,
The Writing Nag
(Visited 108 times, 1 visits today)