"Write down the thoughts of the moment. Those that come unsought for are commonly the most valuable." Francis Bacon
If you regularly journal or keep thoughts in a notebook like I do don't forget to access your journal when you're looking for inspiration or to get "unstuck" in the middle of a creative writing project. This journal excerpt is from two years ago when I was waiting in the airport to go to Vermont.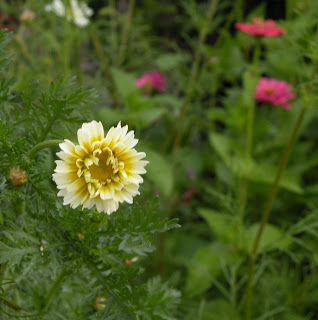 Early morning in the airport all the workers are really patient and nice, there's a short window of time before the demands of the passengers and the stresses of the job kick in. I bought a $2.00 cup of Snickerdoodle coffee from the self-serve line at Pikes Perk and watched a woman in a fuschia dress with gold lame sandals talk on a cell phone. The cell phone is covered with a knitted teddy bear cover which immediately brings to mind who would buy a knitted teddy bear cover for a cell phone…two sisters talk about their upcoming trip to see their step mom and wonder out loud if she will still have daddy's picture upside down or draped with a black cloth or maybe just stuffed in a drawer.
These details would of course not be remembered at all if I didn't journal but reading them I am immediately brought back to that moment. And I have some interesting observations if I wanted to start a story or poem. How could you not be intrigued by the sisters story?
Today consider journaling your day…even the moments that seem insignificant. Today insignificant but maybe in the near future fodder for a short story, essay, poem or article. Now get back to work!
Lovingly,
The Writing Nag
(Visited 43 times, 1 visits today)