"Whenever I'm out of town for at least a week, I feel like I should write a postcard or something, but you can be a genius, you try and write a postcard you come across like a moron anyway: "This city's got big buildings. I like food. Bye." Jim Gaffigan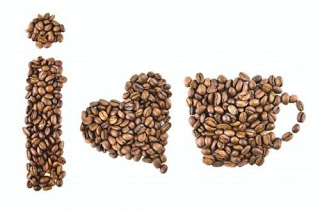 Here's the latest postcard I received from Belgorod Russia and yes I love coffee! In fact I just finished my third cup of coffee for the day.
I'm still enjoying Postcrossing although I haven't gotten any postcards out this month mostly because my office is packed up in boxes. I wanted to share a couple of good blog posts by Postcrossing.
One blog post is on Great Britain's idea to paint one of their iconic postal boxes gold each time they win a gold medal and one blog post is on illustrator Edward Gorey.
Fun to see my mini-websites on collecting Whitney Made postcards being recommended and linked to by postcard clubs!
One way to creatively use Postcrossing is to send poems or very short stories all around the world. Consider your postcard writings warmup exercises for your daily writing. Now get back to work!
Lovingly,
The Writing Nag
(Visited 77 times, 1 visits today)