One of the reasons I love blogging is that I can go back to my virtual diary and see what I was doing in the past. This post from two years ago brings back a great road trip!

Wandering re-establishes the original harmony which once existed between man and the universe. Anatole France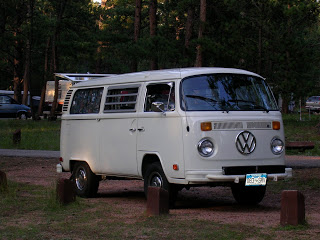 I spent the weekend camping in our friend's '73 Volkswagen bus. It was a spontaneous trip, we stopped and camped overnight near Deckers, Colorado. Built a campfire and cooked tilapia Veracruz- style with smoky Jack and cheddar quesadillas and although I brought a notebook I didn't do any writing.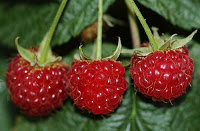 On the way home we stopped near Palmer Lake and bought green beans, jalapenos, tomatoes, cucumbers, Palisade peaches, honeycomb and two six-inch pies; one was apple the other brambleberry. I've never had brambleberry pie but I loved the name of it and it tasted as good as it sounded. After doing a web search I found that brambleberry pies have been made since pioneer days using any berries they found on a bramble and sometimes using apple and/or rhubarb to extend the berry filling.
Thinking about other road trips I've taken…and a writing prompt about road trips of course. Write about your favorite road trip. Did you drive cross country? Or do you spend every weekend exploring the back roads of your state? Write about the worst road trip you've ever been on and then write about the best. What details can you add to the story/essay/poem to make the reader feel that they are experiencing the trip with you? On the road again… Now get back to work!
Lovingly,
The Writing Nag
(Visited 163 times, 1 visits today)