Before I ever cooked professionally or wrote one word, I had a deep connection to language and food because of my first teacher, my nana.
"A writing cook and a cooking writer must be bold at the desk as well as the stove."
― M.F.K. Fisher
She was an elementary school teacher and a principal for many years, and when she retired and on the weekends, she cooked most of our meals until she asked my mother to take over the dinners.
Nana had a methodical calmness with baking, cooking, and teaching. When I was quite young she taught me how to make a roux which led to me assisting with gravies and white sauces. She baked her own beautiful loaves of yeasty raisin bread, leaving the dough to proof in a large yellowware bowl, (which now lives in my living room), and taught me how to knead and punch down the dough and brush the tops with cream to make them shiny.
Growing up in the Depression-era, she was a big believer in bulk buying and never wasted food. In the summer, she would stock the freezer with meat from her favorite butcher shop, buy cucumbers, tomatoes, peppers, onions, green beans, and sweet corn from local farm stands and made pickles and relish, and in the fall, she would buy bushels of apples for pies, applesauce, and baked apples.
"It's difficult to think anything but pleasant thoughts while eating a homegrown tomato." -Lewis Grizzard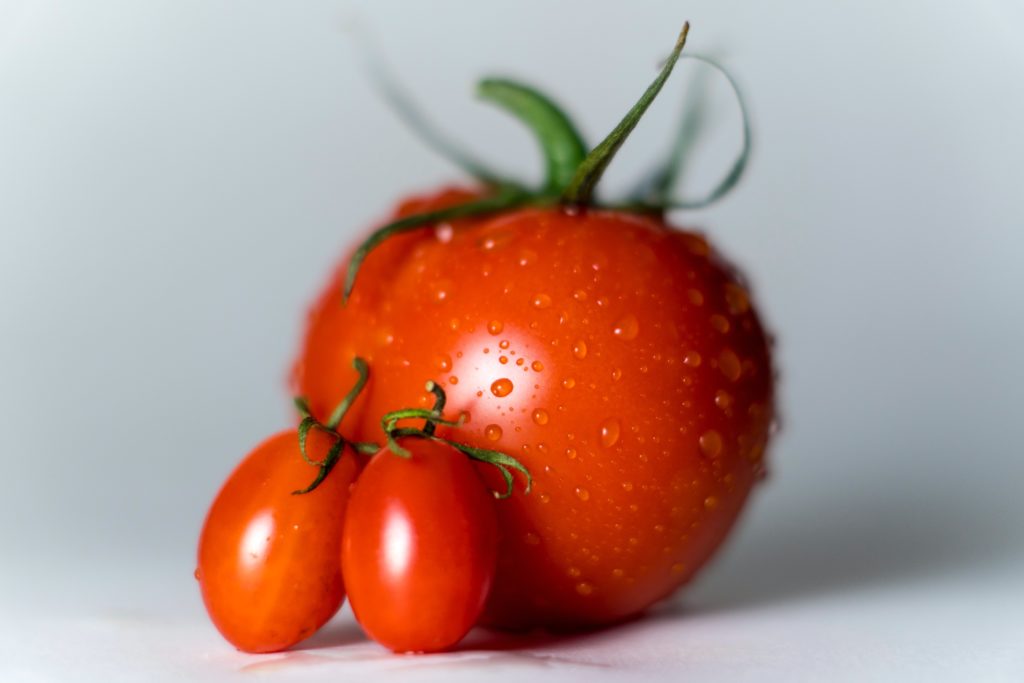 Leftover bread and rice were transformed into bread pudding and rice pudding. At Christmas, it was extra rich foods like creamed onions, baked egg custard, homemade egg nog, trifle, and Kentucky bourbon fruit cake. Like many New Englanders, I learned from her the importance of freshly ground nutmeg.
She also knew the importance of food plating and table presentation. Holidays meant a table spread with a white lace tablecloth, Spode transferware china, starched Irish linen napkins, and her favorite Lismore Waterford crystal glasses. I was tasked with polishing the heavy silverware with her swirled MMC monogram before carefully setting the table. She had a piece of highly polished silver for every platter and bowl of food.
Pickles, celery sticks, and olives were presented in cut-crystal star plates as if they weren't common foods. Condiments were placed in Waterford crystal jars. The sideboard held Parker house rolls in a paisley-covered bun warmer and setups for coffee, tea, and after-dinner drinks. Before she opened the door to her family and guests, candles were lit in silver candelabras, and she would dim the dining room light.
I loved that she would always close the door of the dining room to guests until dinner was ready to be served. It was like raising the curtain on a play. Setting a table was an art she learned in home economics. She always looked proud and happy when the inevitable compliments came her way.
All of these memories have influenced my life and my writing. I'm still enamored with food, seasonal ingredients, cooking, a beautiful tablescape, and I collect transferware and vintage restaurant china. As a former chef, I know that food tastes better if presented with thought and care. So it's not surprising that when I read an article, book or poem with a food element, I easily slip into that magical world.
We eat and write with all of our senses.
The Poetry foundation has an inspiring Food and Poetry collection.
What's your first food memory? As a warm-up writing exercise start there and then get back to work!
(Visited 30 times, 1 visits today)